Techra Drumsticks The Black Diamond 5B
Regular price
Sale price
$0.00 USD
Unit price
per
Sale
Sold out
THE MARATHONER, FROM RENEWABLE SOURCES
The longest life span ever without compromises. Sticks in which merge perfectly a powerful sound with a comfortable maneuvrability both for fine playing and for hard hitting. From renewable sources. Patented.
ANTI VIBRATION SYSTEM
A rubber tip is placed at the bottom of the drumstick to help vibration absorption. More comfort and high stiffness allow for tonal expression.
The Black Diamond vs WOOD
WEIGHT: Same
BALANCE: Perfectly balanced
PAIRING: Perfectly enhanced
REBOUND: Same
SOUND VOLUME: Excellent and powerful
HANDLING: Easier
WEARING: Lower Chips
DURABILITY: More than 10 times
PERFORMANCE: The best durability, very confortable and powerful, the best value for money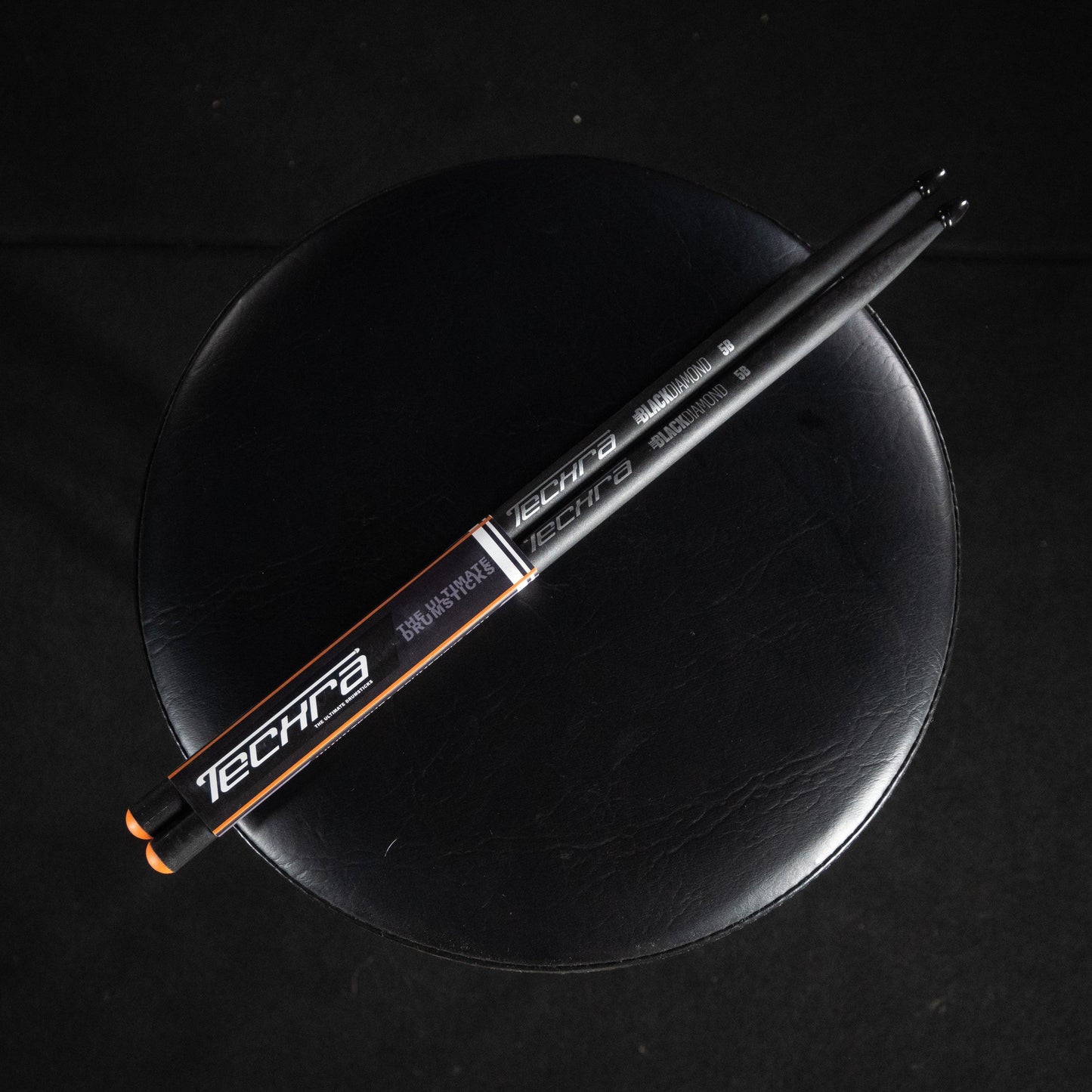 Free Shipping Over $50

Any order over $50 recevies freeshipping!