JHS Little Black Buffer
Regular price
Sale price
$85.00 USD
Unit price
per
Sale
Sold out
Though it's a fairly nondescript-looking piece of gear, our Little Black Buffer may be the most powerful tone-shaping tool that you put on your pedalboard. By adding it to your signal path, you'll restore all the high-end detail, output level, and tonal character that involved pedal chains and long cable runs steal away. And because the Little Black Buffer is an on-all-the-time sort of thing, you can save precious real estate by mounting it on the underside of your pedalboard. Give the Little Black Buffer a try. You'll wonder how you went so long without one.
Keeps your tone clear, powerful, and pristine
If you're as pedal happy as we are at JHS, you're going to want a quality buffer in your signal chain. The Little Black Buffer is like giving your guitar's tone a shot of adrenaline, ensuring it hits your amp with the same strength and character as it left your fingers.
- Converts your guitar's hi-Z signal to lo-Z for driving long cables and pedal chains
- Retains the original tone of your guitar without tone loss from other gear in your signal chain
Convenient low-profile design
An active buffer, such as the Little Black Buffer, is content to be a workhorse piece of gear that quietly does its job in the background. That's why we designed this little guy to be compact, sturdy, and simple to integrate into your rig.
- Small size is ideal for saving pedalboard space
- Can easily be mounted underneath your board
- Built rugged
- Black powder coating keeps the buffer hidden in the background
Plug your guitar straight into the input then out into your pedal chain. No need for a switch.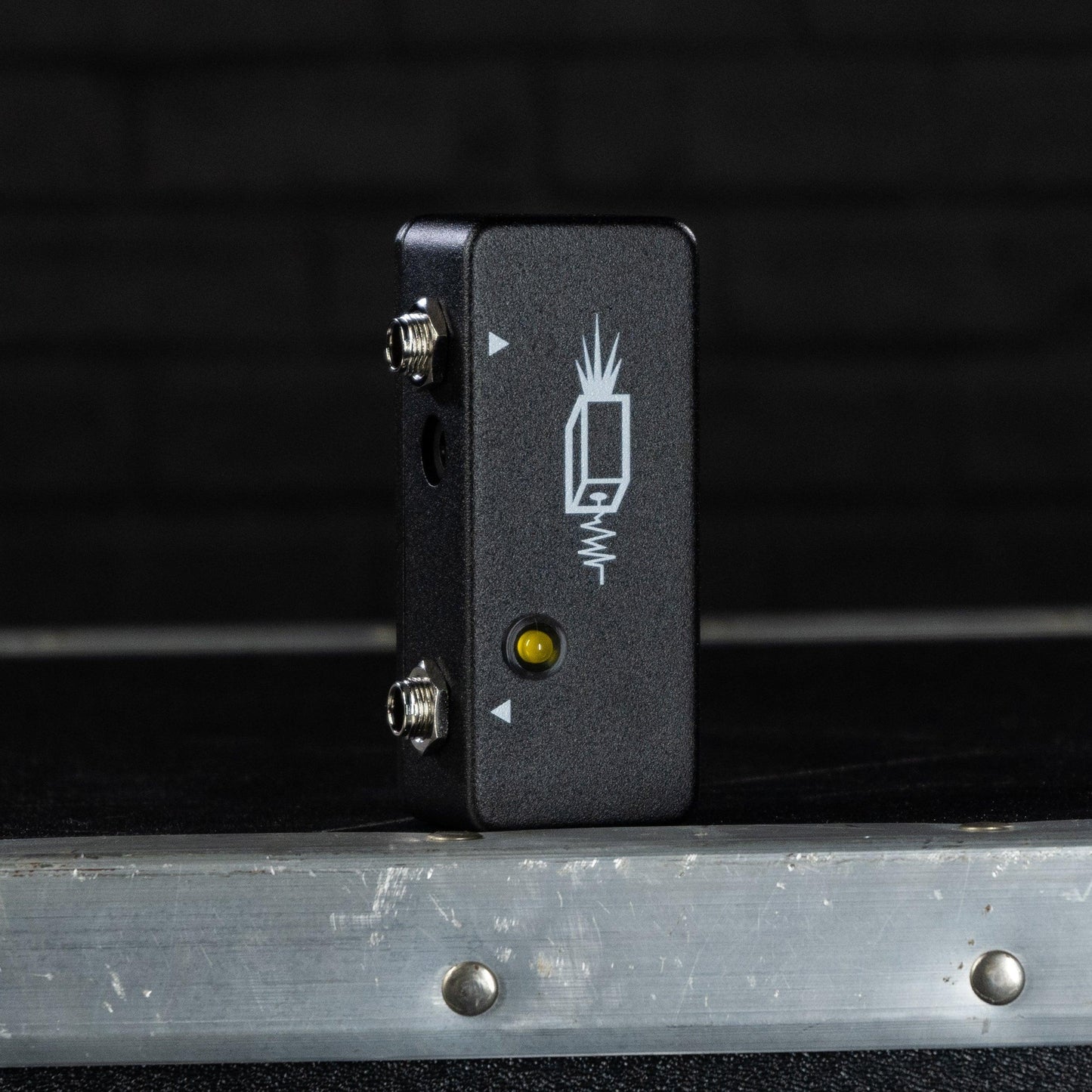 Free Shipping Over $50

Any order over $50 recevies freeshipping!